Spicer Bees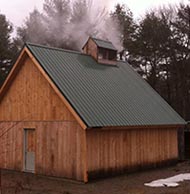 373 Hunts Meadow Road
Whitefield, Maine 04353
207-549-5480
Hours
Tuesday to Friday:  1:00pm – 5:00pm
Saturday:  9:00am to noon
If you can't make those hours or have an emergency(such as queen or swarm) give us a call, we'll open the store for you if we can.
How to Find Us
How Can We Help You?
Please note that your contact information stays confidential with us and will never be furnished elsewhere.