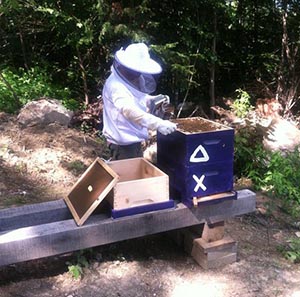 David & Susan Spicer established Spicer Bees in the spring of 2013 when Rick Cooper, Maine's First Master Beekeeper, decided to retire from his beekeeping supply business of 25 years in Bowdoinham, Maine. Like Rick, we believe in being there for the beekeeper to answer questions and offer a full service beekeeping supply store carrying everything you need to effectively manage bees. David is President of the Maine State Beekeepers Association and current Past President of the Knox-Lincoln County Beekeepers.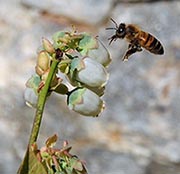 It is our intention to be an educational resource for those interested in keeping bees and those already experienced beekeepers. Our demonstration bee yard is set up to assist those that have questions, wish to improve their knowledge, and experience many different hive configurations and the management techniques that go with each. Check out our events page for current listing of classes and events we are offering and plan to visit us on "Open Hive Saturdays". We'd love to see you and talk bees. If you have ideas as to the type of sessions you'd like to see offered, drop us a line or email and we'll see what we can do.
Our store is located in a rural part of the state made up of farms and forest in beautiful Whitefield, Maine, considered the Midcoast region on the border of what is considered central Maine. When driving here, please watch for horse drawn buggies as we have an expanding Amish community. We have been converting our sugarhouse into the bee store and causes us to have some construction activity from time to time; so please pardon the mess if you show up during one of those times.
We look forward to meeting you at the bee store.